Welcome to MAC Center for the Arts!
The MAC Center for the Arts, also known as the Memphremagog Arts Collaborative Inc, is a nonprofit arts collaborative of artists, craftspeople, performing artists, published authors, and supporting members.
MAC's member-run Gallery and storefront, located at 158 Main St, Newport, VT, features the juried work of members and includes a wide variety of paintings, photography, books, pottery, jewelry, metalsmithing, music, fiber arts, fine furniture, wood craft, basketry, stained glass works, and much more.
Downstairs at MAC, our Exhibition Gallery is home to an ever-changing calendar of art exhibits, workshops, classes, performances, and lectures.
Founded in 2007, MAC is a 501(c)3 nonprofit organization with a mission to nurture our community's understanding, appreciation and support of the arts, cultural heritage and humanities.
2022 Winter Holiday Hours:
Sunday December 18, 11 – 4
Monday – Friday, Dec 19 – 23, 10 – 6
Saturday Dec 24, 11 – 3
CLOSED Sunday – Monday, Dec 25 – 26
Tuesday – Friday, Dec 27 – 30, 10 – 5 (Regular Hours)
Saturday – Sunday, Dec 31 – Jan 1, 11 – 3
Starting Monday Jan 2 – back to Regular Hours (Tuesday – Saturday, 10 – 5)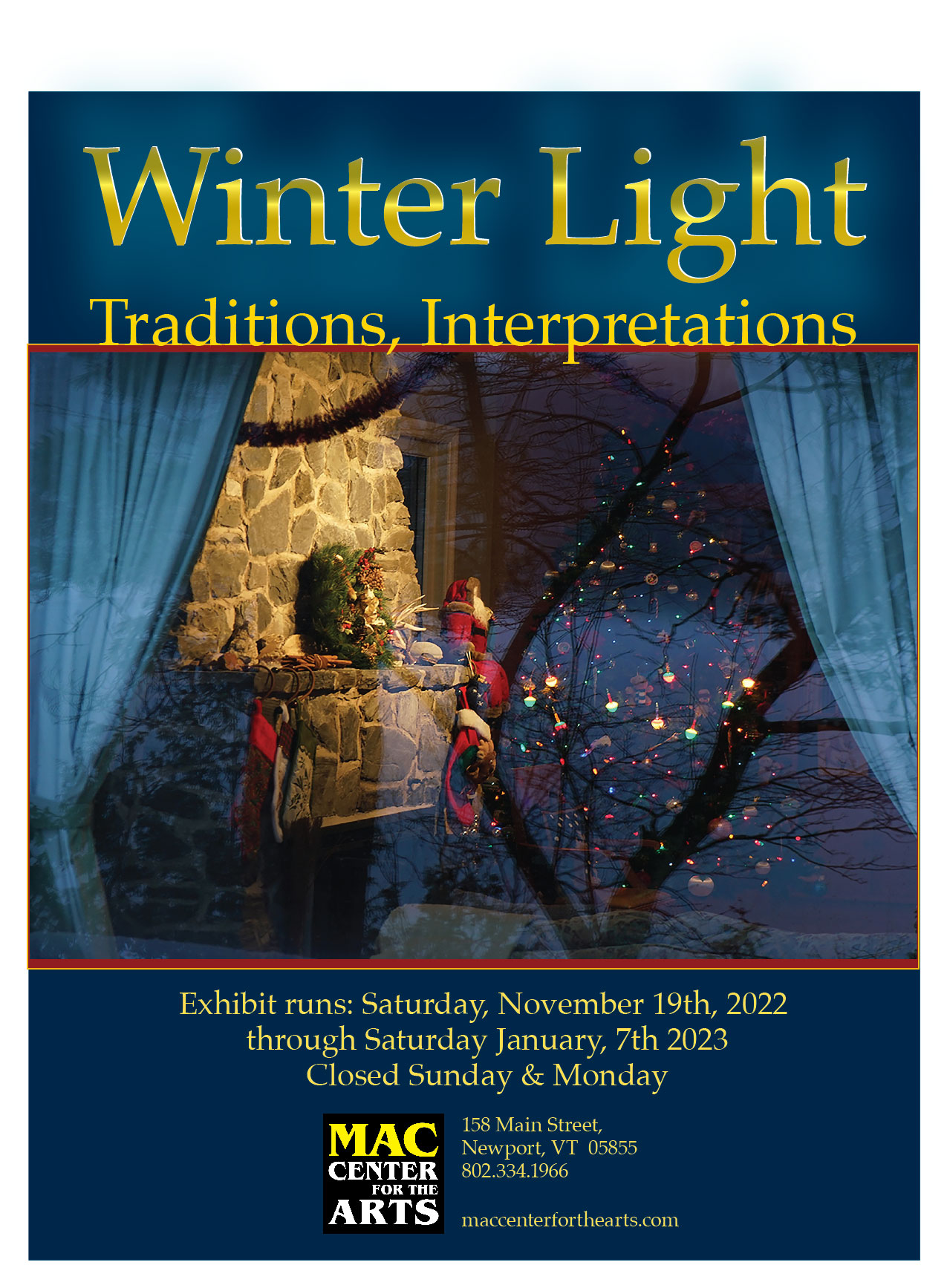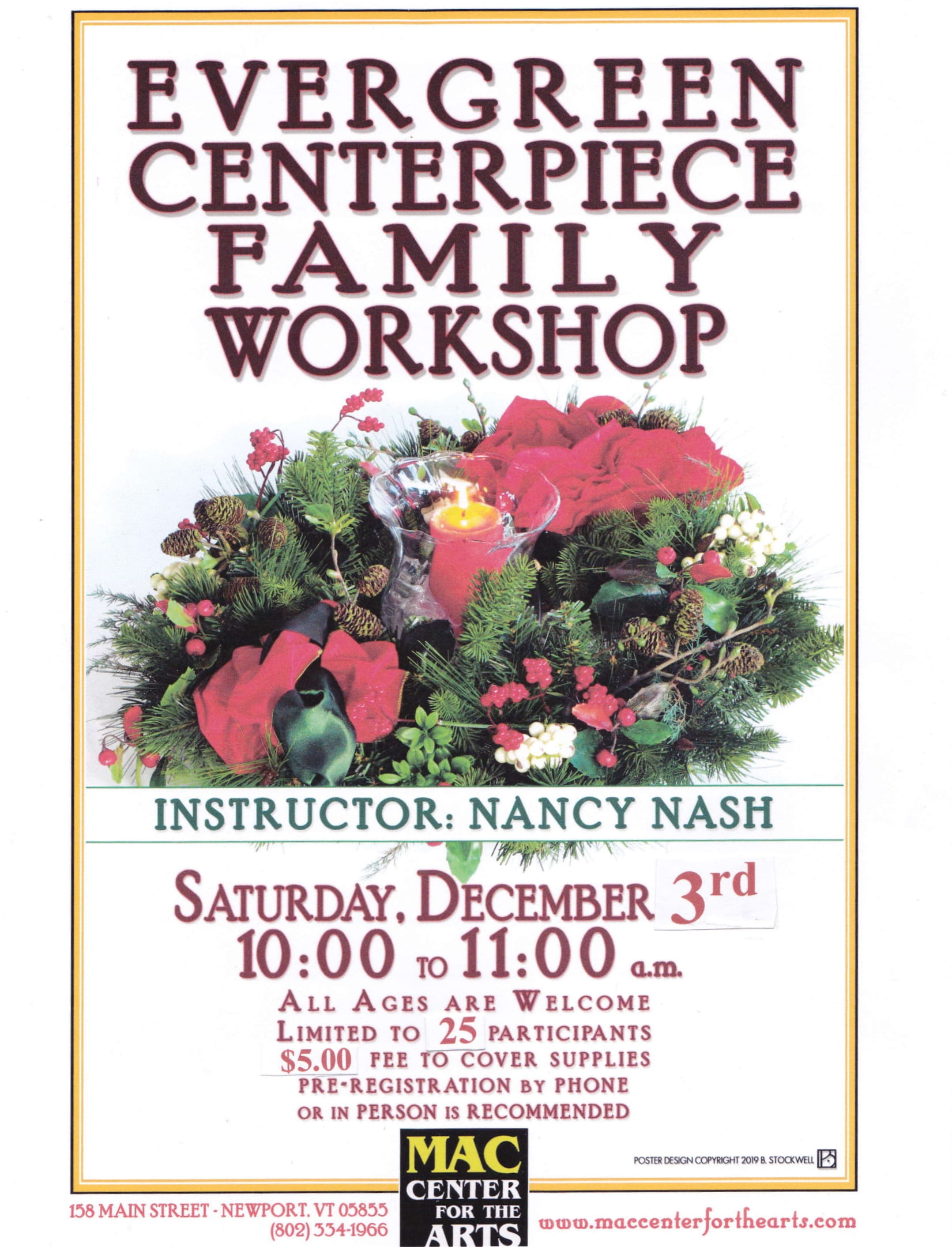 Meet Artist of the Month Nettye Lamkay!
Click here to see full article and photos.