Past Exhibitions and Events | 2013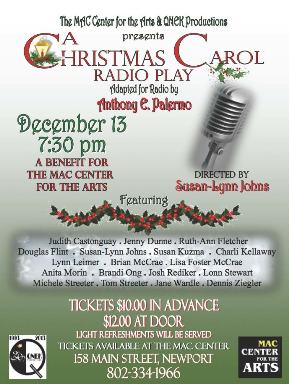 Charles Dickens' A Christmas Carol December 13, 2013
QNEK Productions performed to a sold out crowd on December 13th at the MAC Center. "The Christmas Carol" Radio play was performed by 19 members of QNEK productions including MAC performance members Susan Lynn Johns and Lynn Leimer. With all tickets being sold, this was a very successful benefit event for the MAC Center and we are grateful for QNEK's support and talents which they shared with us on Friday.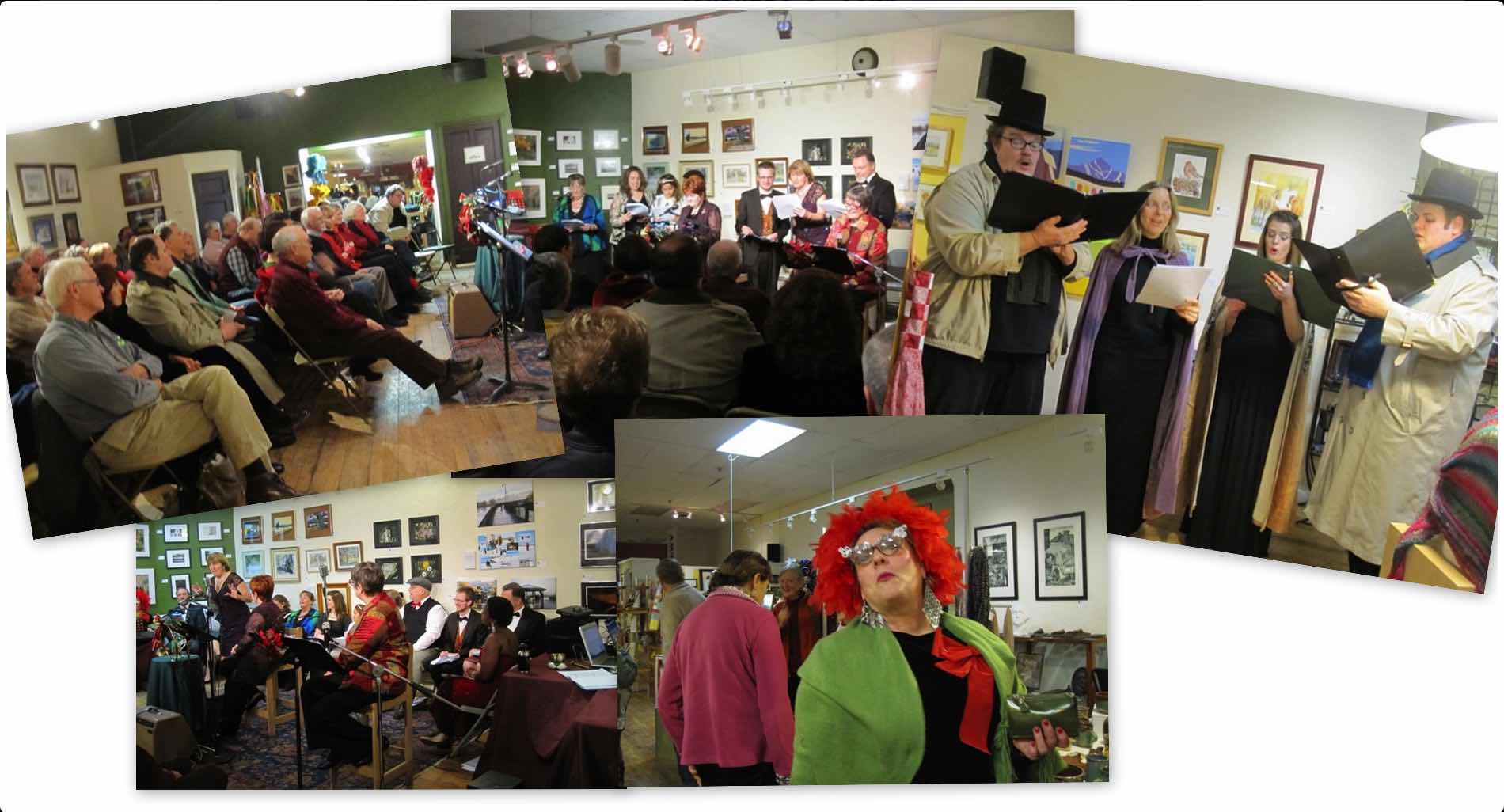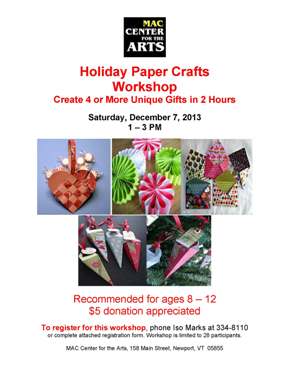 Holiday Paper Crafts WorkshopDecember 7, 2013
Holiday Paper Crafts Workshop/ December 7, 2013 Twenty eight area children attended the Holiday Paper Crafts Workshop on December 7th. The Education Committee including MAC Center artists Sydney Stevens, Bonnie Nash, Andrea Strobach and Diana Poulin ran the workshop which helped children create 3 to 5 holiday paper crafts which they could then share with their families for the holidays. Thank you to the Education Committee for another successful event in keeping with our mission of keeping the arts alive on Main Street!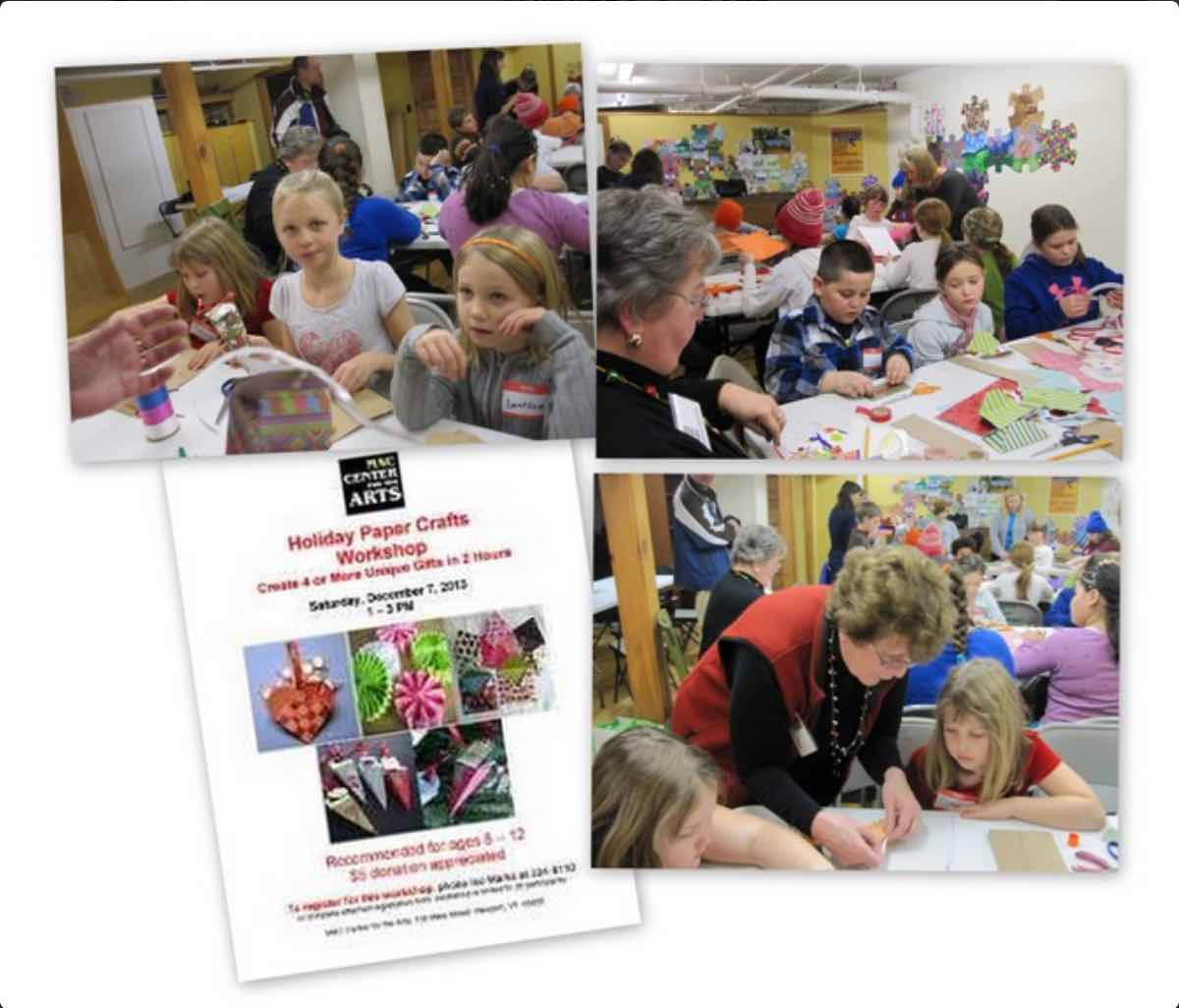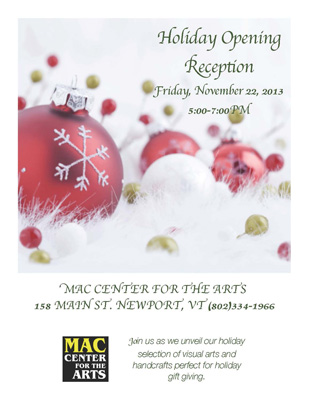 Holiday Opening Reception November 22, 2013
The Tradtion continues. The MAC hosted a Opening Reception for the Holiday season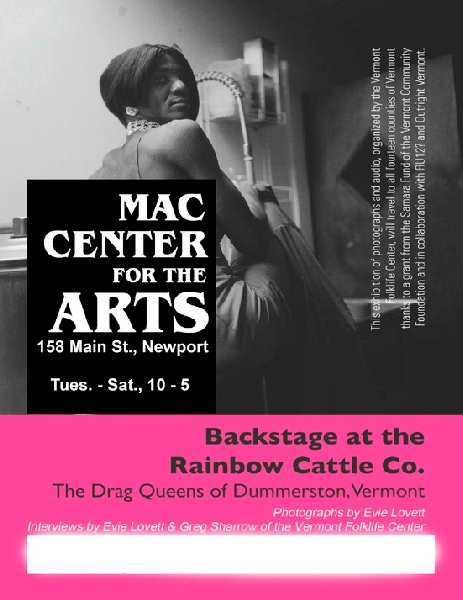 Backstage at the Rainbow Cattle Company Exhibit October 4 - November 2, 2013
September 2013
NEW WEBMASTER
We're pleased to announce Donna Walsh has agreed to serve as MAC's webmaster. Donna is a very experienced web producer. She will do all work remotely including layout, revisions, class and event updates, member information updates and revisions and proofing. Please send all web updates to Julie Poulin who is responsible for MAC Public Relations. Julie and Donna will work together to create MAC's presence on the web.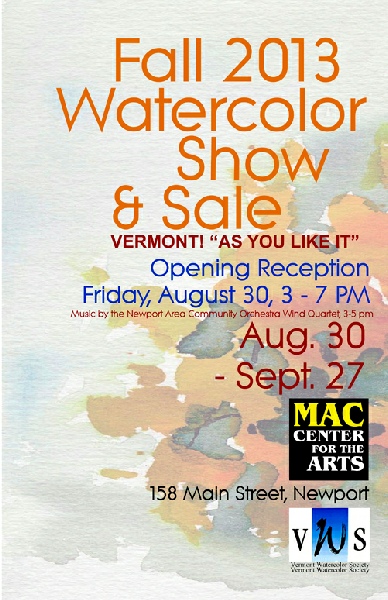 Fall Watercolor Show & Sale August 30 -September 27, 2013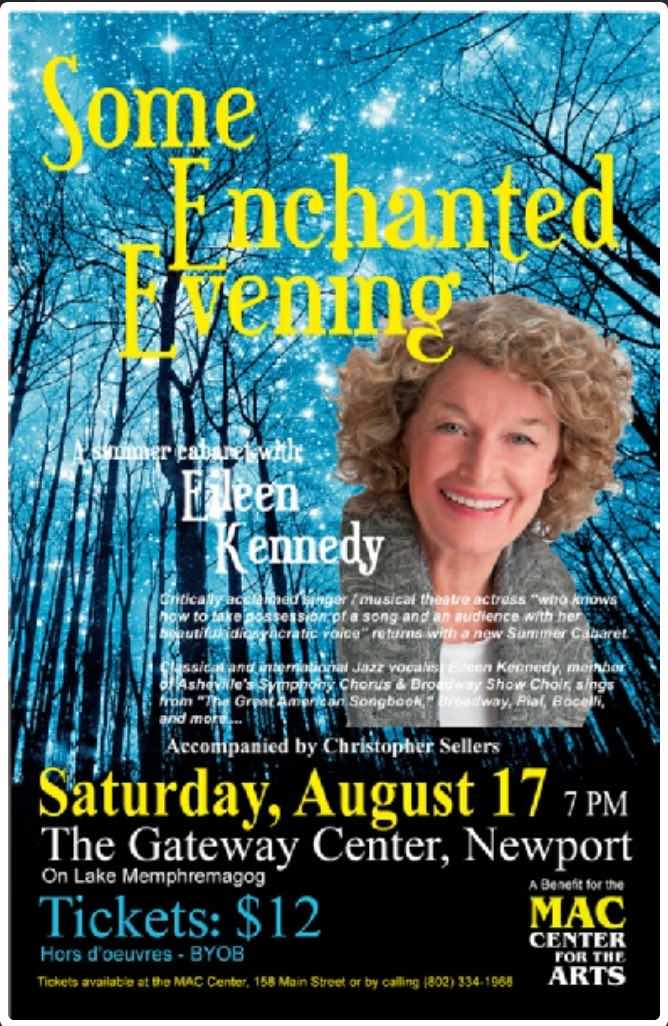 Some Enchanted Evening with Eileen Kennedy August 17, 2013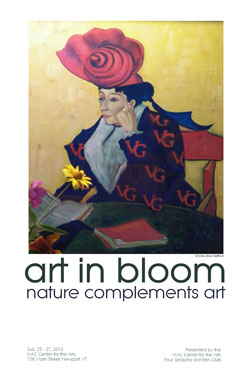 3rd Annual Art in Bloom Nature Complements Art July 25-27,2013
July 2013
BOARD of DIRECTORS ELECTED at ANNUAL MEETING
In June 2013, MAC held the annnual membership meeting where the board of directors were elected. Jennifer Hopkins, Iso Marks, Victoria Mathiesen, Julie Poulin, John Stevens, & Sydney Stevens, were elected to a 2 year term. At a subsequent meeting of the board of directors the following officers were elected unanimously.
John Stevens, President
Iso Marks, Vice President
Jennifer Hopkins,
Sydney Stevens, Corporate Secretary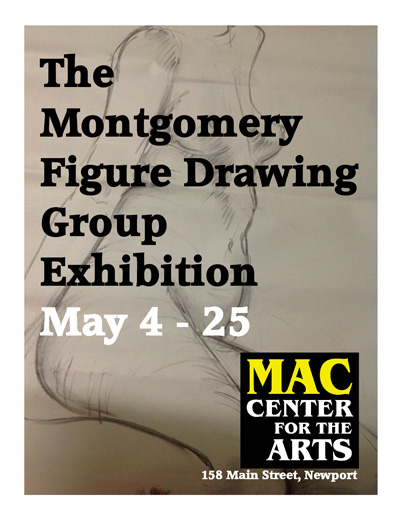 Montgomery Figure Drawing Group Exhibit May 4 - 25, 2013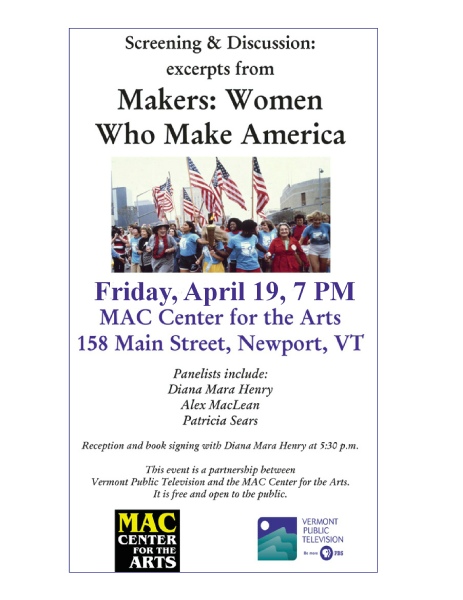 Screening of "Makers- Women who make America" April 19, 2013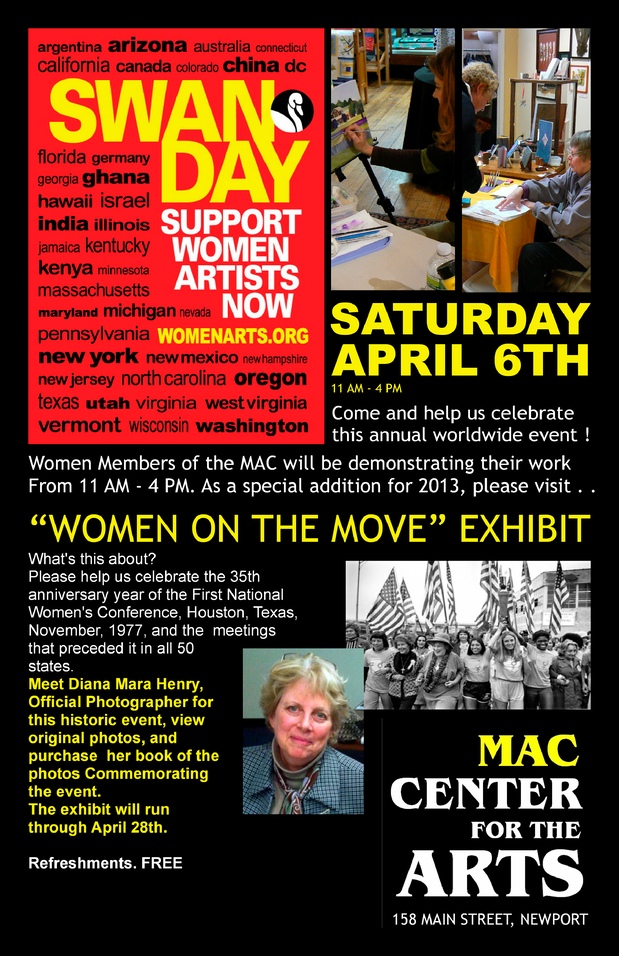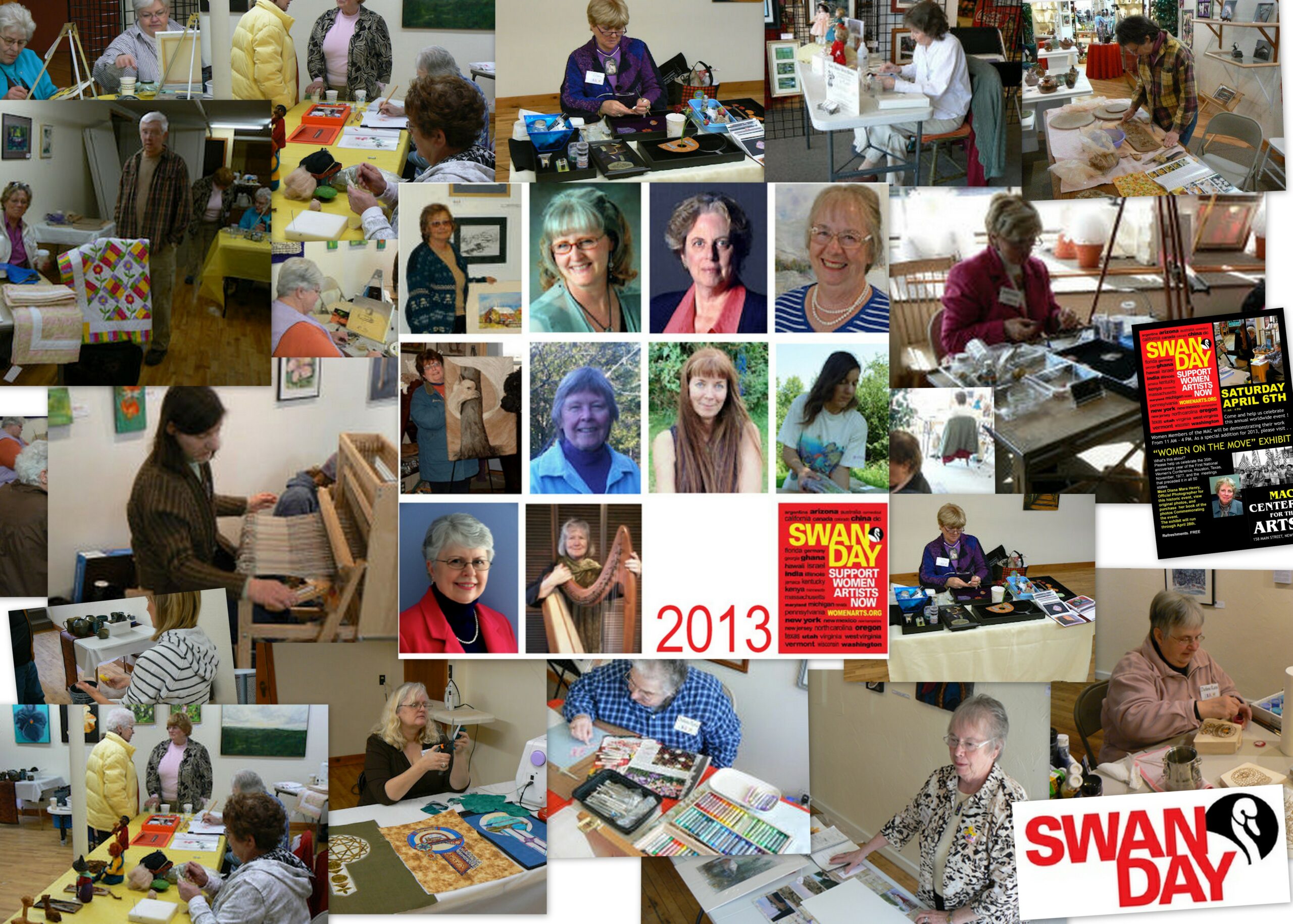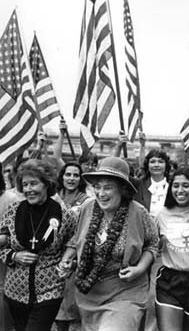 Women on the Move Exhibit April 6-27, 2013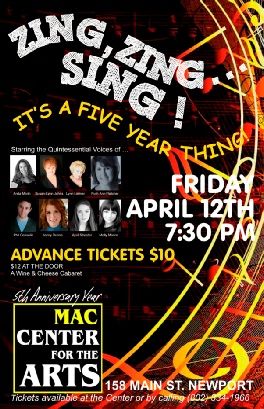 ZING, ZING . . . SING! 5th Anniversary Year Benefit Cabaret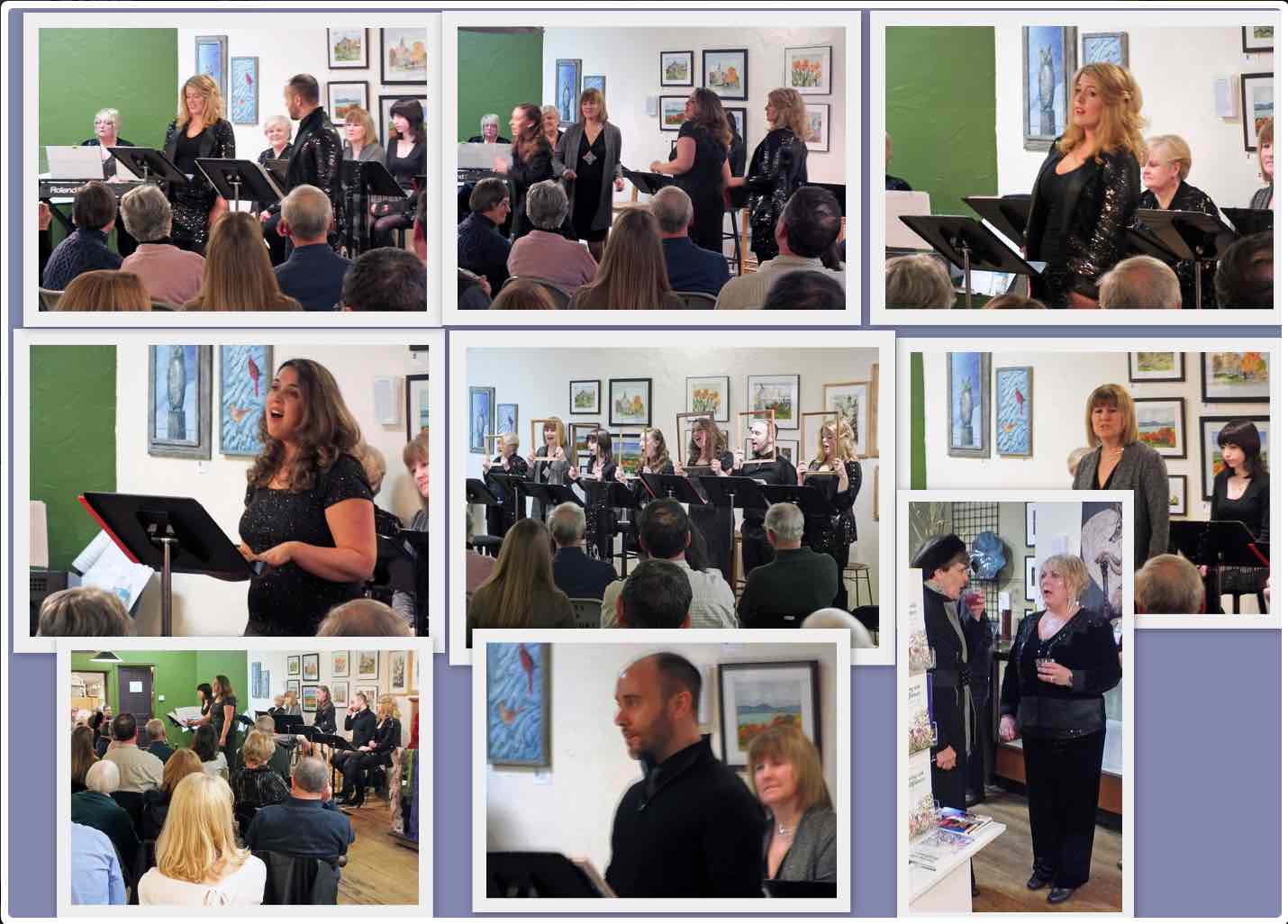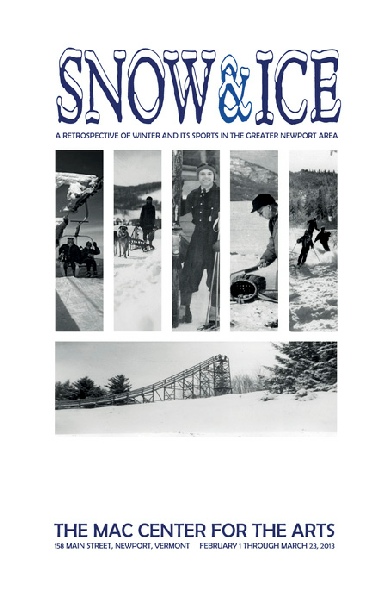 Snow & Ice Exhibit February 1- March 23, 2013